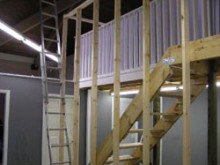 The remodeling contractors and landscapers at Premier Handyman Services have over 35 years of experience providing a wide range of handyman related services throughout Lexington and the surrounding communities. As a result, you can trust our team to offer a distinctly unique home handyman experience. With a focus on providing the utmost customer satisfaction, timeliness, honesty, and reliability, our remodeling contractors and garden landscaping specialists strive always to over-deliver on every project. Whether you need professional yard landscaping and garage door repair or a team of seasoned remodel contractors to help bring the look of your home up to date, Premier Handyman Services is the expert to call for prompt, attentive service that will have your home looking its best.
Satisfaction guaranteed
Free estimates
Clean, courteous, and on time
No job too small or large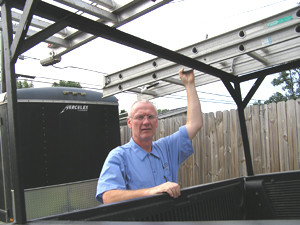 At Premier Handyman Services, we proudly offer a full range of handyman services designed to help you with any project you have around the house. Our skills and experience in the building trades and general handyman services can help you to get the most value from your home. Whether you're looking for professionals who specialize in basement remodels to help you transform your basement into functional living space or you need expert garage door installation and lawn landscaping to whip the outside of your home into shape, our landscaper and remodeling contractor team has the knowledge and skill to help you achieve your goals. From general carpentry work and home maintenance to complete kitchen and basement remodels, we can do it all with precision and ease. 
Since 2007, Premier Handyman Services has provided local homeowners with reliable, high-quality garage door installation and repair, garden landscaping, and other handyman services. We even offer kitchen, bath, and basement remodels! You can rely on our professional remodel contractors, landscapers, and handymen to arrive punctually and work efficiently, putting our extensive knowledge and skill to work to bring you the best possible results.
We understand that not everyone has the time to dedicate to household upkeep tasks and renovation projects, which is why we're proud to extend our handyman services to include jobs both large and small. Whether you need a kitchen remodeling contractor to help you design and install a new, modern kitchen or you simply need help hanging picture frames on the wall or tending to the garden, we can help you get the job done. When you need handyman services in Lexington, Georgetown, Nicholasville, Paris, Versailles, or Winchester, we're the team to call. Contact us today to get started!